RUTT MOGUL PANTS RED ( SHELL )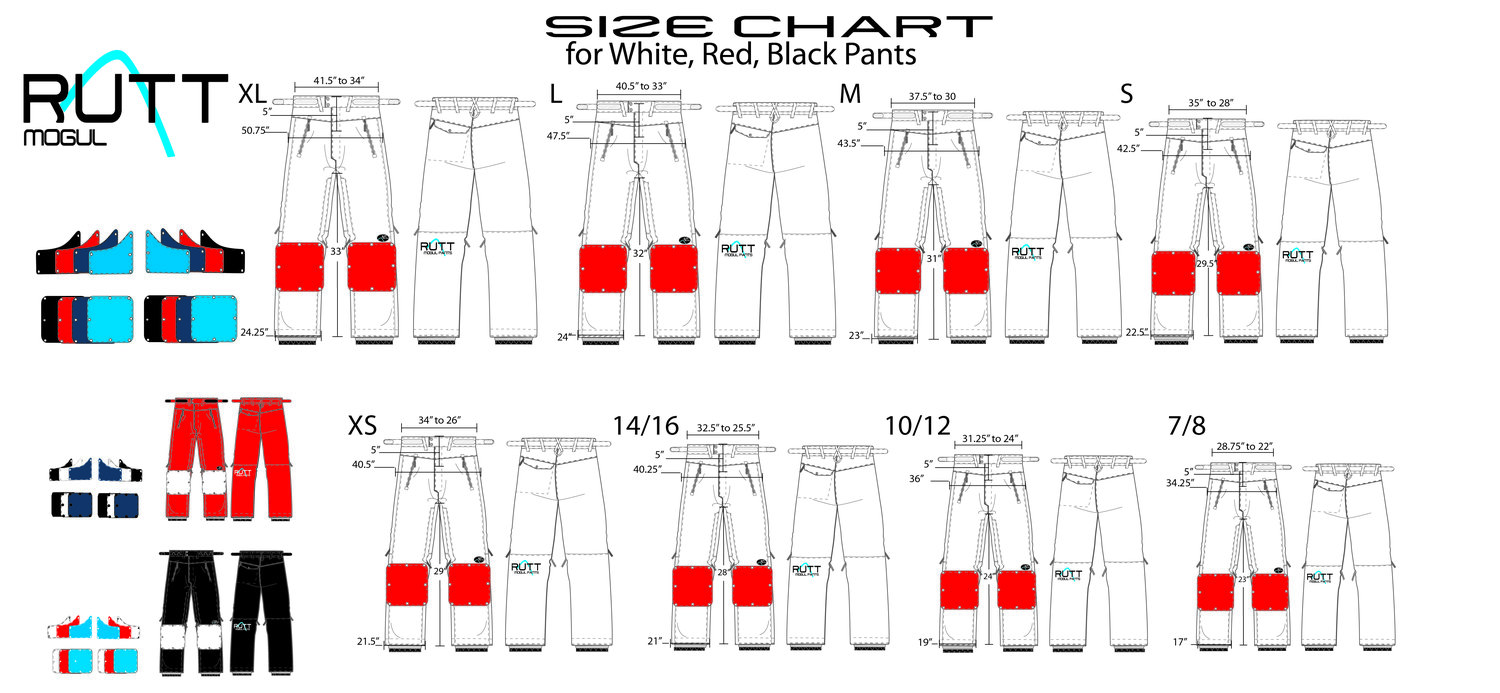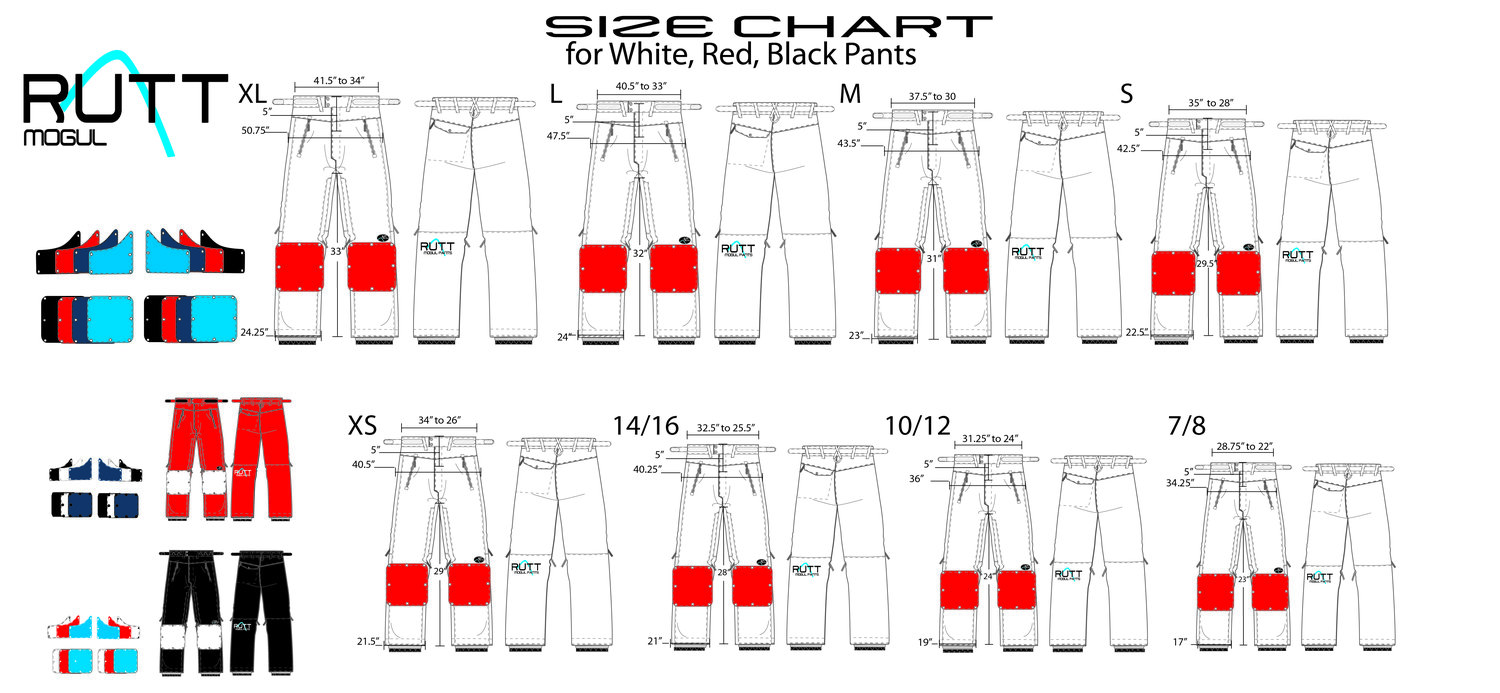 RUTT MOGUL PANTS RED ( SHELL )
RUTT MOGUL Pants (INSULATED) all come with snap on patches, in 3 colors, black, white and navy. There are two styles of patches; square and a swooped cut patch.
PANT SIZES AND CORRESPONDING MEASUREMENTS:
RTRED19-0708 PANT- Size 7/8- Waist: 22" to 24"/ Hip: 35"/ Inseam: 23"
RTRED19-1012 PANT- Size: 10/12- Waist: 24" to 26"/ Hip: 39"/ Inseam: 24"
RTRED19-1416 PANT- Size: 14/16- Waist: 26" to 28"/ Hip: 41"/ Inseam: 28"
RTRED19-XSM PANT- Size: X-small- Waist: 28" to 30"/ Hip: 42"/ Inseam: 29"
RTRED19-SM PANT- Size: Small- Waist: 30" to 32"/ Hip: 43"/ Inseam: 30"
RTRED19-MED PANT- Size: Medium– Waist: 32" to 34"/ Hip: 45"/ Inseam: 31"
RTRED19-LRG PANT- Size: Large– Waist: 34" to 36"/ Hip: 48"/ Inseam: 32"
RTRED19-XLRG PANT- Size: X-large– Waist: 36" to 38"/ Hip: 50"/ Inseam: 34"
RTBLK19-XLRG PANT SHELL- Size: X-large– Waist: 36" to 38"/ Hip: 50"/ Inseam: 34"
SHIPPING NOTE:
Your RUTT MOGUL order will ship with in 24 hours, weekdays, Ships FedX Ground.
RUTT also ships outside the USA to these countries listed below: Canada, Australia, United Kingdom, New Zealand, Japan, Spain, Austria, Italy, Germany, Russian Federation, China, France, S Korea. Let us know if you do not see your country and we'll add it.
FIT RETURNS AND EXCHANGES:
RUTT MOGUL has a 10-day return and exchange policy on all merchandise. A 10% re-stocking fee may apply to returns or exchanges. To prevent incurring additional shipping charges, use our MEASURMENT CHARTS, to be sure that you have selected the correct size. You will be responsible for the return shipping charges with the corrected size, if you have chosen the wrong size. Please include your, pre-paid shipping return label, inside of the return box. This will insure that we can return the corrected size to you quickly. If you have any questions please don't hesitate to contact us, we will be happy to help you get it right the first time.
CONTACT JEFF AT, jeff@ruttmogulpants.com